LEFT THE WORKFORCE? CLAIM YOUR WORTH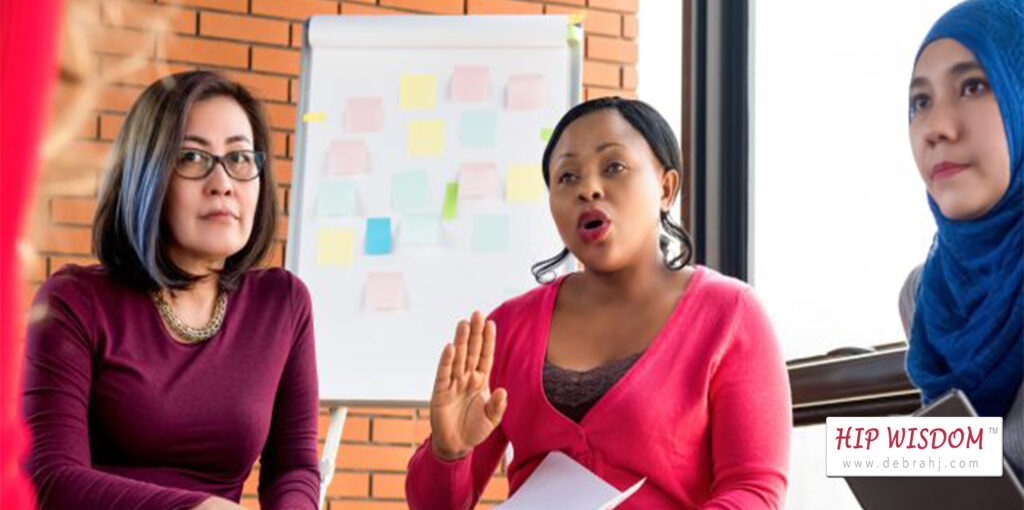 Are You Falling Prey to the Earn No Cash = Earn No Credit Mindset?
My friend, Carmen, who had a high-powered career, made the decision many years ago to stay at home with her children. She made semi-peace with the decision of leaving the workforce, but now and again flirted with the idea of jumping back into paid work.
Those in the know recognize that staying at home presents its own set of challenges. Many who make the decision feel conflicted about their choice. Or they feel devalued by society in general, and their loved ones in particular.
After 22 years in the work world I, too, decided to pivot away from a job with an impressive title, paycheck and executive assistant (I could not have made it without her and miss her dearly to this day). Even with two decades of compensated work to my credit, I could feel the distinct difference in how I was perceived after I left my big, fancy job.
For starters, my mother assumed that I must have a terminal illness as that would be the only thing to make me stop working. Side note: This only reinforced my belief that my work-life balance was out of kilter. My husband subconsciously (or consciously!) leaned away from household tasks assuming that I had plenty of time to cover them all now. My daughter was intolerant of more than a 60-second wait to be picked up from the school carpool line because what else did I have to do all day? And, professional peers assumed that I had to have been fired to leave at the peak of my career.
No one seemed to notice that I also: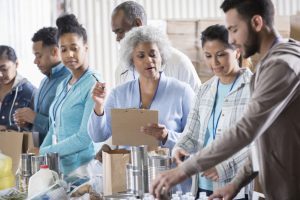 Sat on several nonprofit boards
Spoke at conferences
Volunteered extensively in the community
I usually was introduced by my former business title which interestingly, gave me credibility and offset my perceived current lack of professional standing. My friend Carmen has had it worse since she left #paycheck life much earlier than I. She received minuscule credit for her graduate degree — the notion being that she had not used it to make money in recent history.
I began to wonder though, if Carmen and I were our own worst enemies by not challenging, at least in our own minds, society's perception of us.
While staying at home, Carmen has been in an investment club, a cooking club, a topics & trends book club, a mahjong group and an art history group that took college-level courses. She has:
Chaired big fundraisers
Served in leadership roles as the president of the parents' association and on the board of a prestigious private school
She does both hands-on and strategic nonprofit work: A regular Meals on Wheels route and chairing committees on important boards.
She has taken refresher Spanish classes and frequents lecture series on cutting-edge issues.
She has built three houses from top to bottom.
She has kept her mind sharp and her skills current, all while raising her family and supporting her husband's career. She is the consummate leader and multitasker.

But, because she gets no cash for this work, she gets no credit.
Unpaid work is given little value and is often considered to be volunteer work. Freely offered. Willingly undertaken without pay. Optional. Carmen bought into this belief herself and, at times, questioned the value of her contributions.

The thing is… by the time you reach your 50's and your nest begins to empty, you start asking: Says who? Who says I get no credit if the work is not attached to a paycheck? Society? Well, society can go straight to hell with no layover.
When you dissect Carmen's activities over the past 20 years, her wealth of knowledge, experience and connections build one heck of a resumé that rivals many in her UCLA graduating class.
As we age, most of us will experience life without a traditional salary. It is time for my friend Carmen and me to change the conversation about leaving the workforce to spend time away from the traditional paycheck life. We must have the confidence to give honor to and respect all aspects of our journey. We have to stop feeling the need to provide an explanation "satisfactory" to others for our exit from the traditional work world. We must have the confidence to stop giving short shrift to our experiences that don't come along with a paycheck. The sooner we embrace this notion, the more quickly and confidently we can embrace that our experiences create all manner of opportunities for us, including those that we can — guess what, monetize! — if we so desire and wish.
READ: WHAT (REALLY) GOES INTO LIFE OVER 50 THAT WORKS: SETTING BOUNDARIES IS SELF-CARE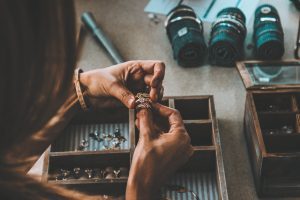 Carmen's latest venture is metalsmithing gold and silver into beautiful pieces of jewelry. It is a craft that requires discipline and patience. Whether she chooses to sell her pieces is irrelevant. If she chooses simply to give them away to friends (I wear a size 8 ring in case anyone is asking) it in no way diminishes the value of her work. Personally, I've quietly had a consulting practice for 12 years and the elevation in status that it confers me when people understand that I do earn good money for my work, frankly, annoys me.
All of the little things that we do every day of every year add up to a lifetime of experiences that shape who we are. Each gives us the confidence to grow, to continue the journey with the goal of creating a fulfilling life and legacy we can be proud of. No amount of cash can give proper credit to a life well-lived.
Well … maybe a gazillion dollars, but nothing less than that will do.
READ: 5 THINGS YOU SHOULD KNOW BEFORE ANNOUNCING YOUR RETIREMENT

READ: LET'S STOP EQUATING BUSYNESS WITH SUCCESS