Consultant & Culture Strategist
For most of my career, I have been in fast paced, dynamic work environments. This allowed me to amass a wealth of expertise, leadership experience and wisdom to leverage, especially in challenging times. Along the way, I've navigated through my fair share of complex business problems, corporate politics, work-life balance challenges and times of uncertainty. Successfully overcoming these obstacles helped me to develop resilience, confidence, courage and a sense of humor …. all of which accelerated my path to success.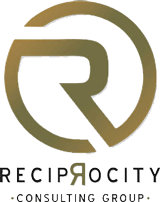 Consulting
Accelerate Strategy
Consulting
Use of Data & Dialogue to Improve Culture & Drive Productivity
Strategies to Optimize Your Team's Impact
Navigating DEIB strategies in an ever-changing world
Best tactics for leading in a hybrid work world
Speaking
Accelerate Leadership
Speaking
The Road to Trusted Advisor
Adaptive & Genuine Leadership
Elevate Your Leadership Potential to S.O.A.R.
The Future of Work: Are You Ready?
DEIB in a VUCA World (Volatile, Uncertain, Complex, Ambiguous)
Training
Accelerate Workplace Culture
Training
21st Century Workplace = 5 Generations at Work Together. How to Speak the Same Language Across the Decades
Harassment & Discrimination Prevention
Navigating Negotiations to Create Win-Win Outcomes
Tips to Avoid Unconscious Bias and Create Safe Workspaces
Are We A Good Fit?
My clients are:
Testimonials

"I really wish I'd heard Debra's message earlier in my career! She reminds her audience that success isn't just about job performance. You have to have the whole package, and that includes social capital."
"Debra is a thought leader in diversity and culture management and can help organizations design and execute effective strategies to attract, retain and grow the best the best leaders for their business. Her experience and accomplishments accurately reflect her deep understanding of organizations, culture, the things that will succeed and those elements that will derail or delay success."
"When done right, speaking, training and culture consulting services can transform individuals, teams, and organizations. Debra Hunter Johnson knows this and she does them right through her Accelerate Your Wisdom Curve program. Informed by experiences that have sharpened her thinking and skills, Debra imparts a wisdom that promotes emotional growth and professional progress. Debra helps individuals, teams, and organizations to cultivate the right mindset, to be open to new learning experiences and to turn mistakes into useful tools. Let Debra Hunter Johnson be your partner in helping you or your organization with its biggest challenges. The journey will be more joyful, more rewarding, and more successful. Guaranteed!"
I work with C-suite executives at the world's largest corporations and CEOs of the hottest technology companies on the market. They need guidance from people with extraordinary leadership experience in fast-paced, complex work environments. I would recommend Debra to any one of them.
Debra Hunter Johnson is the epitome of wisdom. Her direct and practical approach to leadership, client management, and negotiation has served me well over the past two years that I've been running my business full time. I can honestly say that I'm a much wiser business owner as a result of the strategies Debra has shared with me during our private sessions. Debra holds a world of wisdom in many facets of business, law, and leadership. I highly recommend Debra to any organization with a desire to grown and compete at elite levels.
Debra understands organizational dynamics and what motivates people. As both a former Fortune 100 Human Resources and Legal Department Executive, she provides valuable, actionable insights on how you can develop your teams, your business and yourself at any career level.
Debra is a dear friend and confidante, whom I have known for more than 25 years. She is a true treasure who offers the beauty of her wisdom through her graceful life perspective. Her model is designed to assist and guide others with an unconditional capacity to coach and direct in a way that allows them to realize their own trajectory. This is unquestionably one of the many gifts that Debra possesses. She is worth hearing.
I really appreciate all the practical advice and wisdom Debra shared with us. I like the concept of the Road Map. I am slowly transitioning to the "senior" phase of my career (8-15 years on the Road Map) and can look back at my career so far and identify specific points where this Road map would have been helpful at the time. This is a valuable piece of information for not only students who are just beginning their professional careers but also those of us with some experience.